Careers at the Rock
Want to partner with the Best Therapy Service/Practice as voted by The News-Gazette's "The People's Choice Awards" three years running—2018, 2019, and 2020? Your needs, your priorities, employment, and life's purpose done your way. We do things differently here at The Rock Counseling Group. We take care of you so that you can take care of others. We realize that every employee has very different needs and desires for their lives, their families, their time away from home, and their individual career goals. Our mission is to provide our employees with a supportive, caring, and professional environment to assist others in achieving mental health and wellness.
We are a multi-specialty private mental health and wellness group practice that works collaboratively with local individuals, families, schools, and community partners. We provide our employees with an opportunity to grow and develop their professional and clinical skills, with a specific focus on the areas and populations you are interested in. We will work together to implement your professional goals, utilize your clinical and professional knowledge, enhance your strengths, and address areas for growth. The team at The Rock is experienced, multi-faceted, and comprised of long-standing professionals in this community who will guide and support you in enacting your own unique, professional style--all the while ensuring that you are able to optimize your own life's goals, mission, and self-care.
​
Our Mission, Vision, and Values
Mission: At The Rock Counseling Group, we want to encourage, collaborate, and provide the highest quality behavioral health treatment and consultation services.

Vision: To provide culturally competent, holistic, and wellness-focused services that promote improvement in the individual experience of social and emotional wellness.

Values: Entering therapy is a brave choice and one that we do not take lightly. Our staff takes great care with our clients to make sure that they are well-matched with our providers and that treatment plans are specifically tailored to individual needs.

Locally recognized. Locally invested. Here for you.
The Rock Difference
At The Rock Counseling Group, we approach care differently. The Rock Difference is something we strive for and take pride in:
The Rock is the preferred employer and provider in the Champaign-Urbana area for counseling, therapy, and consultation services for children, adolescents, couples, and families.
The Rock was voted Best Therapy Service/Practice by The News-Gazette's "The People's Choice Awards" three years running—2018, 2019, and 2020.
The Rock is committed to providing dignified, respectful, quality mental health, counseling, therapy, and wellness support services to our clients and community now and for the foreseeable future by our established, skilled staff.
The Rock is local. We know the issues that impact you in your community. We give back and provide financial support to worthwhile causes in your community.
The Rock works collaboratively with local individuals, families, schools, and community partners as a multi-specialty private mental health and wellness group.
The Rock was established by RJ and Staci McNicholl--a married couple who both have their LCSWs and almost 50 years of experience between them--in 2009 because they had a vision of how mental health care ought to be done—with a focus on dignity, respect, and individualized care.
The Rock designs therapy around your needs and your schedule. Your time, your location, your schedule—telehealth/video sessions allow therapy to happen anywhere, anytime, anyplace.
The Rock provides top-notch, skilled services in many specialty areas, including executive development and coaching, eating-disordered treatment, solution-focused mediation, pornography/sex addiction, therapy for college students, risk assessment for suicide/self-harm, and clinical LCSW or LCPC supervision in the state of Illinois.
Employee Benefits
Highly competitive pay with merit increases and bonus opportunities
Sign-on bonus for part-time and full-time employees
Paid time off
Paid bi-weekly
W-2 Employee
401-K retirement plan eligibility
State-of-the-art electronic medical record system
Credentialing/contracting with multiple national and local major insurance companies and employee assistance programs
Professional liability insurance coverage paid by your employer
Annual continuing education funds are provided for training, licensure renewals, and CEUs
Comprehensive major medical health insurance plans are available for all staff with no waiting periods
Clinical supervision provided by senior clinical staff
Flexible scheduling/work hours
Furnished, customized offices for all therapists
Food and drinks are provided in-house
Opportunities for community involvement via events, speaking opportunities, television, radio, and media appearances
A family-focused team-oriented work environment with the most skilled staff in the area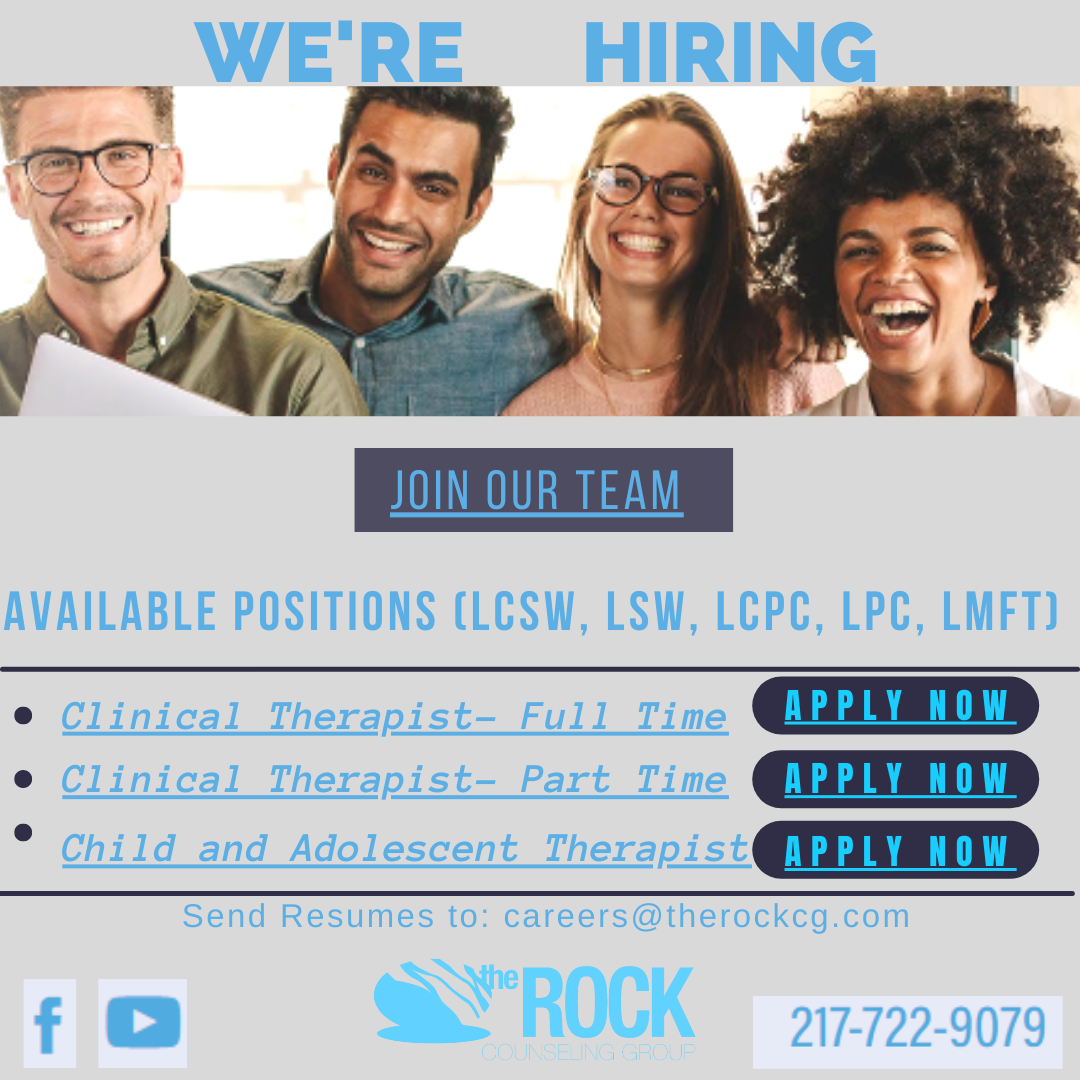 We Would be Pleased to Review Your Application.
This email address is being protected from spambots. You need JavaScript enabled to view it. your Cover Letter and Resume.